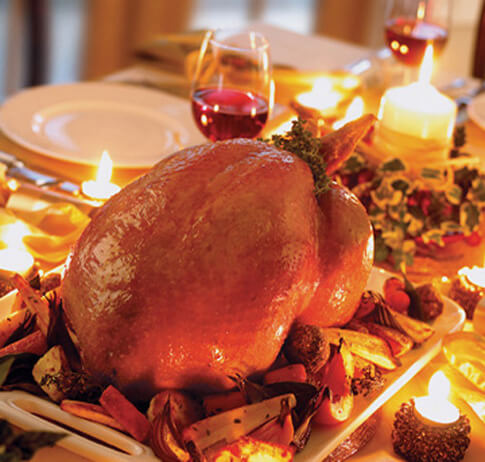 Turkey, cranberry sauce, rolls and your choice of sides for 16-18 people.
Product Description
Included in all orders:
Sage Seasoned and Basted All Natural Turkey 16-20#
Cranberry & Orange Sauce
Yuca & Cheese Dinner Rolls
Please note your choice of 4 sides from the following menu at checkout!
Gluten Free Traditional Stuffing
Organic Maple & Pecan Encrusted Sweet Potatoes
Creamed Organic Local Spinach (Specify Dairy or No Dairy)
Bacon Roasted Brussel Sprouts
Classic Mashed Potatoes & Gravy
Roasted Garlic & Rosemary Mashed Potatoes
Orange & Cardamom Roasted Butternut Squash
Fresh Tarragon Whipped Parsnips
Florida Raw Honey & Cinnamon Glazed Carrots
Organic Green Bean Almondine
All dinners will be delivered to your home in Naples, Marco, Bonita, or South Ft Myers Wednesday  with proper reheating instructions!
You may also like…