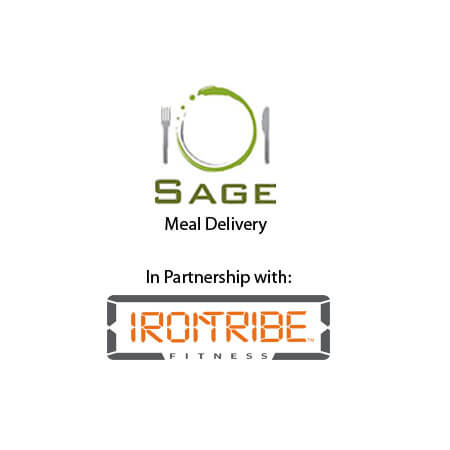 Includes 4 servings of lean protein, measured by Iron Tribe Guidelines.
Proteins include:
Organic Chicken Breast
Roasted Turkey Breast
Ground Turkey Breast
Wild Caught Fish
Beef Tenderloin
Pork Tenderloin
Please advise restrictions in Notes check out.
Product Description
Sage Events offers a meal delivery service to your home or office for busy professionals, families, and athletes striving to maintain a gluten free lifestyle. Meals are delivered directly to your fridge and every week!
Sage uses fresh seasonal ingredients and organic whenever possible. We only use first pressed clean oils for cooking, never blended oils or butter. Menus change weekly based on seasonality and products available for that week.
We work directly with clients with their food allergies, sensitivities, as well as flavor profile dislikes to provide creative dishes based on those parameters. We offer paleo, vegan, vegetarian, and special diet options.
Please email us for more information on how our program works or use one of the links below to start your weekly meal deliveries today!
Delivery areas include Naples, Bonita, Estero, and South Ft Myers.